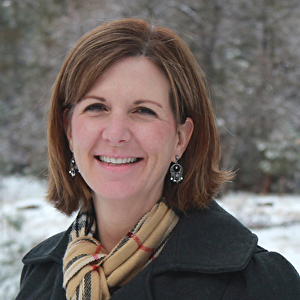 Phone: (949) 510-6921
Email: Kimvander77@aol.com
"It is my hope that when you view my painting from across the room you can easily see what the subject is, then, upon closer inspection, you find yourself lost in the brushwork."
After graduating with a fine arts degree in illustration from the California College of the Arts in Oakland California Kim worked as a graphic designer for 11 years. She left the design field to begin a new venture, motherhood. Needing a creative outlet after her son was born Kim began painting. Today she paints in the studio as well as en plein air (painting outdoors).
She began painting en plein air because it combined her love of being outside and creating art. "I enjoy the challenges plein air painting poses. Dealing with the weather, changing light and the other hurdles of outdoor painting has forced me to learn to make decisions quickly, to paint with commitment and above all, to have a plan for each painting." Kim feels that her plein air work has, in turn, strengthened her studio paintings.
Kim is a Signature member of the Laguna Plein Air Painters Association (LPAPA), an Associate Artist member of the California Art Club (CAC) and an artist member of the Southern California Plein Air Painters Association (SOCALPAPA).
Thursday, June 16, 2011 Issue of Informed Collector - "Plein air work with a lyrical quality and energetic brush work, drawing us in for a long, lingering, introspective visit."
Michael Gormley, RayMarArt Judge for March 2011 - "An honest take on the landscape we might pass by every day. It finds a beauty in the forms of industry and the human presence. Like a visual interpretation of Willa Cather's abstracted description of the plow in My Antonia, the painting show's how man's presence and nature's power push and counterbalance."
Kim Haas, owner Copperwood Artware Gallery - " Kim's vision is unique. She is one of those artists capable of capturing the magic in a square box."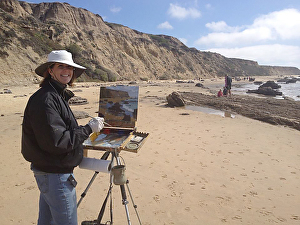 Art Education
Bachelor of Fine Arts, California College of the Arts, 1993
Ken Auster Workshop, November 2008
Greg LaRock Workshop, August 2008
Greg LaRock Workshop in Tuscany, Italy, June 2010

Awards
2010 Paint American Top 100
2011 Juried into the Salon International at Greenhouse Gallery
2011 Finalist for the American Artists Magazine Cover Competition
2011 Raymar Art Finalist, June
2011 Finalist in the Artist's Magazine Landscape/Interior Competition
2011 6" Squared Award at the Randy Higbee Gallery
2012 3rd Place Professional Artist's Award at the Scenes of Tustin Show at Chemers Gallery
2012 3rd Place Award at the LPAPA 8th Annual Best of Plein Air Show
2012 3rd Place Award at the SOCALPAPA Back Bay Show
2012 2nd Place Award at the Holiday Treasures Show - Debra Huse Gallery
2013 3rd Place Award at the LPAPA Less is More Show - Randy Higbee Gallery
Email Newsletter
Sign up today to receive my monthly email newsletter. Subscribers are the first to see what's just come off of my easel and occasionally I offer a select painting at a special price to my subscribers. The newsletter also contains information about upcoming art shows, workshops and other events. In addition, my newsletter subscribers have exclusive access to my online annual studio sale.
Classes
I teach weekly oil painting classes for beginning to intermediate level students. One class is held in the studio and the other is a plein air (outdoor) oil painting class.
Monday nights (in studio) 6:00 - 9:00 p.m. in Santa Ana
Thursdays (plein air) 9:30 a.m. - 12:30 in Orange County, CA
Please contact Kim for more details at Kimvander77@aol.com