Welcome to Kim VanDerHoek Fine Art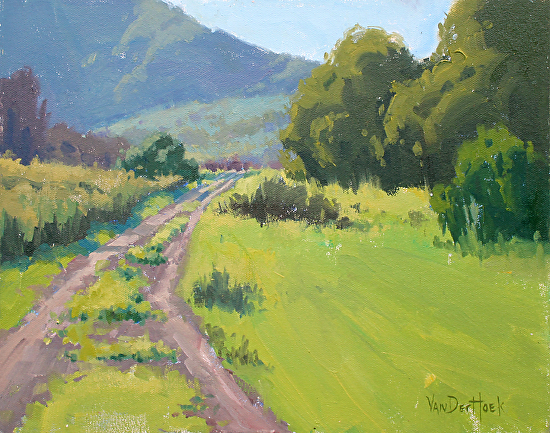 "Canyon Road in Spring" - 11" x 14" | Oil on canvas panel | Available
© 2015 by Kim VanDerHoek
Thursday, June 16, 2011 Issue of Informed Collector - "Plein air work with a lyrical quality and energetic brush work, drawing us in for a long, lingering, introspective visit."
Michael Gormley, RayMarArt Judge for March 2011 - "An honest take on the landscape we might pass by every day. It finds a beauty in the forms of industry and the human presence. Like a visual interpretation of Willa Cather's abstracted description of the plow in My Antonia, the painting show's how man's presence and nature's power push and counterbalance."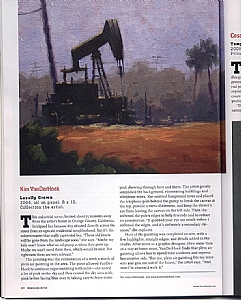 My painting "Locally Grown" was a finalist in the June 2011 issue of American Artist Magazine for their annual cover competition.
© 2009 by Kim VanDerHoek