My Collector's Feedback
Thursday, June 16, 2011 Issue of Informed Collector - "Plein air work with a lyrical quality and energetic brush work, drawing us in for a long, lingering, introspective visit."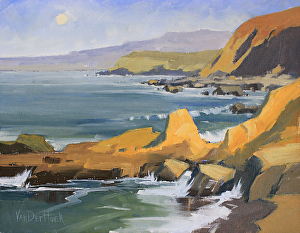 Michael Gormley, RayMarArt Judge for March 2011 - "An honest take on the landscape we might pass by every day. It finds a beauty in the forms of industry and the human presence. Like a visual interpretation of Willa Cather's abstracted description of the plow in My Antonia, the painting show's how man's presence and nature's power push and counterbalance."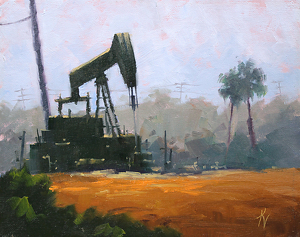 "Kim—your painting is simply fabulous. Thank you so very much!" - Erika in Orange, California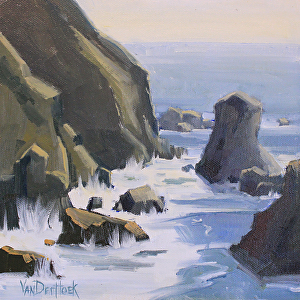 "Wonderful artist and is extremely professional. Painting was sent so quickly and was gift wrapped, ready to give to my wife. My best Etsy experience so far! Thanks !!" - Philip in Westlake Village, California
"I adore this beautiful little painting. It was packaged with such care and arrived very quickly. What a great seller to do business with!" - Emily in North Canton, Ohio
"Thank you so much for the super speedy shipping. The piece is even more beautiful live. Great work!" - Alissa from San Diego, California
"Quick shipping, very well packed and protected. Great communication. Beautiful work...would purchase from again." - Marcy in Woodville, Texas
"Your painting is beautiful! We just visited the area two weeks ago, it looks like it's on the way to San Diego, right? I love how you captured the hazy mist. It's beautiful, and I have my eye on another painting of yours. Thank you!" - Rody
"Kim, I am so happy to own one of your beautiful paintings. Thank you so very much." - Carol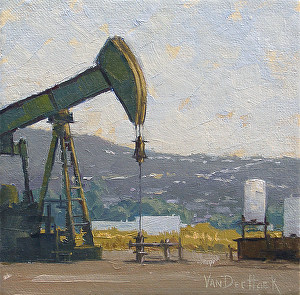 "I just received my painting today. Its beautiful! Thank you. I will surely be back for more as I truly enjoy your painting style, not to mention that the shipping was lighting fast. I could not have asked for a better transaction." - Danielle in Riverside, California
"I just opened the package with my bird painting and it is exquisite. Kim has captured this beautiful little creature in just a few masterful strokes. Thank you so much, I just love it!!" - The amazingly talented painter Nancy Medina
"This was a wonderful treat to receive. I was most impressed and would love to have more. I will treasure this always. Came quick and I would like the chance to have additional pieces from the artist!" - Cecilia in Reidsville, North Carolina
"This was a special piece that I commissioned the artist for. I LOVE IT!! It portrays the fountain in the center of our town perfectly. My favorite part of the painting is the way she captured the light reflecting through the water as it is spilling off the edge of the fountain. It is cool, serene and refreshing." - Marietta in Orange, California
"My beautiful landscape from Kim arrived yesterday and I am just thrilled with it! I feel like I can step right into the picture! my order arrived promptly and was professionally packaged. The quality of Kim's work is superb. Lots of thumbs up!!!" - Nancy and the Puggs in Texas
"I love my new cards!!! They arrived super fast, were packed with care, and are gorgeous, vibrant, and full of detail. I love them!!!" - Theresa in Brisbane, California
"I got my two paintings today. I was just blown away again. They are magnificent. They are now already framed and hung. I was reticent about purchasing them because of their small size. But I am so so so so so glad I did. I really love them." - Julie from Arizona
"WOW! Amazing!!!!!!!!!!!!!!!!!!!!!!!!!!!!!!!!!!!!!!!!!!!!!!!!!!!!!!!!!!!!!!!!!!!!!!!!!!!!! I am so excited it is mine." - Julie again from Arizona - I just love her way with words.
"So nicely packed! With such packaging your art can go anywhere in this world ! The painting itself is a true masterpiece!" - Rustam in Haiti
"Absolutely delightful transaction with an incredibly gifted and talented artist and very lovely Etsian. This painting is jaw-droppingly beautiful and touches my soul. My sister is going to be thrilled. Thank you so much for your sweet kindness. "See" you again soon!" - Karen in Pennsylvania
"I'm very happy to own this painting. It has a special meaning to me." - Wendy in France
"Your painting arrived today, safe and sound. IT'S A GEM!! Thanks." - Jim G. in California
"Beautiful work! Thank you for shipping so quickly!" - Sabrina C. in Vermont
Kim Haas, owner Copperwood Artware Gallery - " Kim's vision is unique. She is one of those artists capable of capturing the magic in a square box."